Description
Hulu is a free online application that provides hundreds of latest TV shows for users. It is released in March 2007 by NBC Universal and Focus.
The goal of Hulu is to help users find professional media content in any ways anywhere at any time. The content includes TV series, movies and film editing, which are mainly from 200 content providers including NBC, ABC, Warner Brothers, Sony and so on.
Now Hulu has been recognized as the newest way to experience the online TV shows in this industry. Hulu said goodbye to the rigidness of old Hollywood, and make it possible to let the program and clips to facilitate sharing and even can be edited. Users can upload the film or any fragments in their blog or social networking sites.

Android

Iphone

Windowsphone
Information
Last-version:
3.9.0.250316
User-rating:
4.9 ( 1205 Reviews )
Screenshots: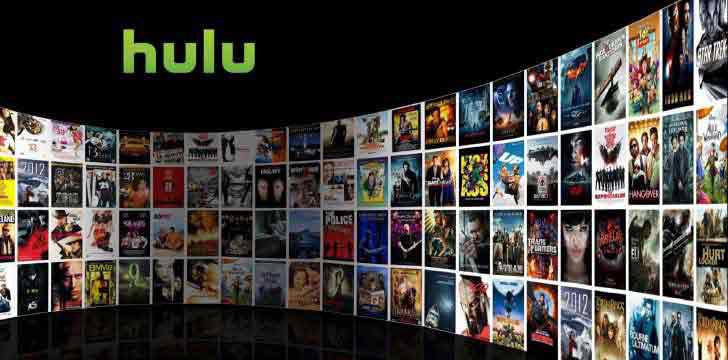 Features
Features
★ Enjoy the latest episodes and hottest new series of TV shows like The Mindy Project, Empire and more.
★ Also watch previous seasons of certain shows like CSI: Crime Scene Investigation, American Horror Story and more.
★ Kids will enjoy programs including Doc McStuffins, Doug and Rugrats, Adventure Time and other series or top telenovelas.
★ Sync your watching records with in-app remote control among mobile phones, TV with Chromecast, Xbox One and Play Station 3&4.
★ Continue your watching content from where you stopped on any devices.
★ Search anything you want to watch on Hulu.
Hulu provides the best method to catch up new episodes of online shows. The best way to spend your time on holidays and rest time.
With Hulu, you can have original series, current episodes, full seasons and hit movies all in one app.
People also like
Reviews
Please revert back to previous version!

by Neil

It was great, it was simple, you could browse more content from one screen, you could get to wanted content with fewer steps. These are commandments in good app design. You've completely ruined it with this new UI. It's as if you've put the app design solely in the hands of a bunch of graphic design artists, with little to no regard to proper UX and UI. It should always be function over form to make an application truly useful. This makes me want to cancel my subscription, it's THAT bad.

Add Profile Selection!

by Adam

I am new to Hulu, so I can't comment on the design change - I know many people aren't a fan of the new design, I don't mind it. My gripe is the pc app devs. seem to have overlooked adding the ability to switch profiles in the app. You CAN do this on the website, and on Xbox One. This needs to be added to the pc app as well!

Loading Errors Every Time

by King Erasmus

In the last two days this app has been completely broken. I have tried to load it up nearly 50 times (no joke) and i always tells me there's a loading error. Hulu customer support is also less than helpful. If anyone sees this thinking about getting this service then take my advice: don't. Hulu, this app is part of your paid service and this is completely unacceptable.

Can't Use Because I cant choose profiles

by Vance

My wife and I use this app but we have individual profiles so we can have personalized channel lineups. Cant choose between profiles on the Windows Store App.

A shining example of incompetence

by KnijeTahou

You pay for a product with the low expectation that it will function. Oh how gloriously mistaken you would be in this case. Expect to reauthenticate this app daily, sometimes more. Other wonderful features include network errors when switching profiles which it will refuse to do. You might even uncover unkown anger issues as a result of jamming your fingers into buttons only to discover no response. If I were able to torture this app for weeks before killing it I would do it and face the consequences. This app is worse than my ex wife and everyone hates her.

New Layout is a Convoluted Mess!

by MissGemini6

I will be using another service for shows, because navigating the new layout is a nightmare. I do not know who thought it needed to be less streamlined, but that person should be ignored about development ideas from now on. I will cancel my service if I am not able to revert to the previous layout by the end of my current subscription. Yes, it is that awful! The list of changes are misleading. It is easier to be shown random shows you'd never watch, but good luck determining which shows you watch have new episodes. Instead of an easy to see list with a new episode indicator, you now have a convoluted user interface. Harlots and Handmaid aren't worth navigating this much ugly and horribly conceived nonsense of the 2017 changes.

What did you do??? You ruined a great app!!!

by MsScarletHarlot

I opened Hulu today and it has completely changed, and its for the worse. When I sign in I can no longer see if my shows have new episodes. Also the colors are so bright and the writing is white so you can barely read it. I'm all for updating, but why on earth would you update to a less user friendly interface than you previously had??? Yeah sure the colors look nice, but pretty isn't always useful!

Where's the New Hulu Live TV Experience I'm Paying For?

by Bryan

Windows 10 Store Features HULU at the top today saying "Watch the Olympics LIVE"... Only problem is, this is STILL the OLD Hulu App... Which means: No Live TV, No DVR. WTF am I paying all this money for? You've got the app working wonderfully on Xbox. Just publish the exact same app to Windows 10 and you'll be done. They're all the same platform now. WTF are you doing abandoning this **** on the world's biggest OS???