Description
Dffered by ITV PLC, Don't Ask Me Ask Britain is an interactive game show app through which people can answer a variety of moral dilemmas and topical questions along with the 6*60 minute series when the program is on air. And then the two team of guests invited need to guess how people have answered those questions.
Don't Ask Me Ask Britain will be compatible with both the iOS and Android devices. Come and join the interaction with the two celebrity teams now!

Android

Iphone
Information
User-rating:
4.4 ( 1664 Reviews )
Screenshots: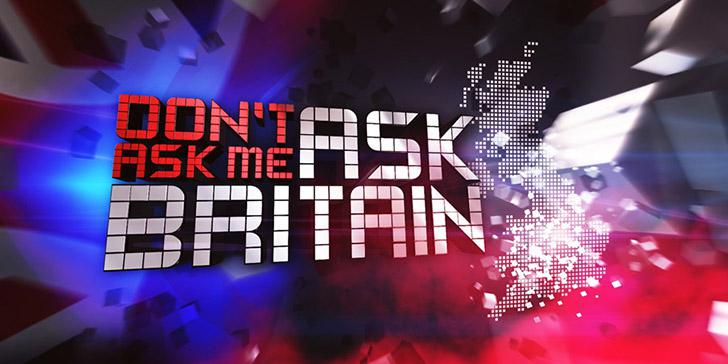 Features
FAQs of this program
1. When will Don't Ask Me Ask Britain be broadcasted on air?
Don't Ask Me Ask Britain started at 8:00 pm on April 18, 2017, on ITV and it will continue to broadcast on April 25 with the episode 2.
2. What is Don't Ask Me Ask Britain about?
Don't Ask Me Ask Britain is a live show in which two celebrity teams go head to head to guess what the audience answer to the questions. Meanwhile, viewers are required to download this app to go on the interaction.
3. Who is Alexander Armstrong?
Alexander Armstrong, 47 years old, is an actor, writer, and presenter famous for his presenting Pointless. Recently he often starred in some TV shows and films, such as the Wood Allen's 2005 thriller Match Point.
4. Who act as the team captains in Don't Ask Me Ask Britain?
Two teams are led by two captains who are respectively Jonathan Ross and Frank Skinner, both of whom expressed their excited feeling of being invited to this program.
Topical questions
Questions like "If you saw someone leave £50 in a cashpoint, what would you do? How many affairs do you think are acceptable in a marriage? Should there be another referendum on Scottish independence?" will occur in this game show. What is your answer? Download the app for fun!
People also like
Articles
About Don't Ask Me Ask Britain