Description
Block Hexa Puzzle is a simple but addicting block puzzle game where players move small blocks to fill up the square correctly and collect block pieces to upgrade to higher levels. It's designed by BitMango, the same developer which has launched a HIT app, Roll the Ball™ - slide puzzle.
Block! Hexa Puzzle is available both for Android and iOS users. It needs no internet connection which makes it perfect for little pockets of time. You can move all the blocks by dragging them and try to fit them all in the frame. As an easy to play puzzle game, it can bring fun to people of all ages.

Android

Iphone
Information
User-rating:
4.3 ( 1032 Reviews )
Screenshots: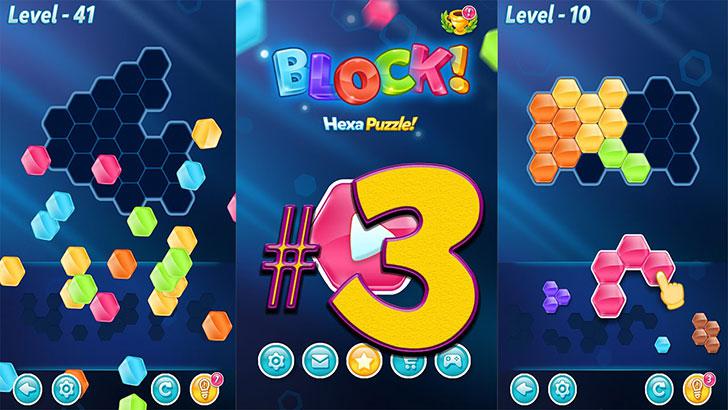 Features
Basic Gameplay
You can move the blocks by dragging them, but they can't be rotated. There are no limits for this game, so you can think and try as many times as you need. You need to try to fit them all in the frame.
Features
● The gameplay is easy to learn and master
● Over 300 unique puzzles for you to challenge
● Amazing visual effects and comfortable sound effect
● There's no limit, so you can pick up where you left last time
● It needs no internet connection, so you can play it offline everywhere.
● You can play it on tablets, phones and computers.
● People of all ages can have their fun
Note
Block! Hexa Puzzle contains many advertisements in different forms like banner, interstitial and video. It's free to download and play, but if you find the ads annoying or the puzzle too hard, you can switch to ad-free version and buy hints through in-app purchase.
People also like