Description
Developed and first released on Facebook by Pixel Federation, Diggy's Adventure leads you to the fun combination of story-oriented adventure and challenging puzzle solving.
Diggy's Adventure unfolds its story by giving users the role of a titular explorer named Diggy with a big head who goes to Egypt with the purpose of looking for his father. Because the Egyptian gods have put a curse on this country result from a greedy ruler, Diggy makes an effort to try and restore the peace.
On the way of finding your father, there are hundreds of fun maps and tunnels to be dug and hidden mystery of the gods to be solved. Diggy agrees to try and restore the peace.The gameplay mainly includes two distinct parts — building your "base camp" and exploring all sorts of underground mines and tombs.

Android

Iphone
Information
User-rating:
4.6 ( 2354 Reviews )
Screenshots: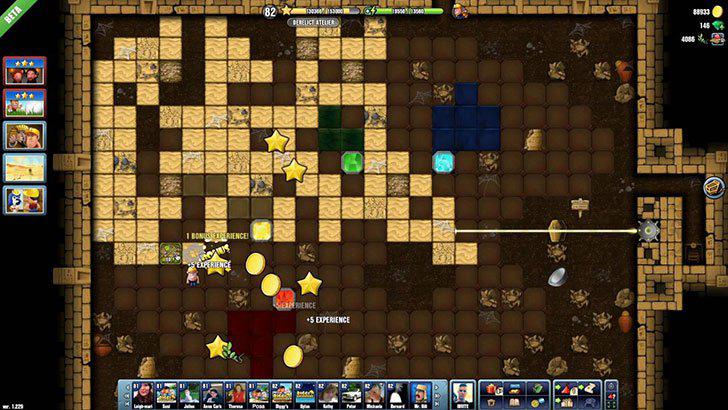 Features
Gameplay
Energy is your most important resource which enables you to explore new places and complete quests. You can use gold to make new space, buy useful items and send off caravans to find valuable items for you. Gems can also be used to buy things, and it can also be purchased for real money in the game.
While keeping an eye on your energy bar, the tasks you need fulfill in this game includes shoveling your way through the ruins, removing blocks out of your way and retrieving treasures and items. There are rocks, wood, sand and other stuff in all ruins that need to be cleared. By removing each block, you will get a chance to gain experience, earn gold or a precious item. Different tasks cost a different amount of energy.
On you the way of exploring, you need to find a particular item or person in each different place you visit. The clues of how to find them will be given by people you meet on the way, so you'd better pay attention to them. Once you finish a part of the story, you 're allowed to go back your camp and recharge.
You can dig out and fill your camp with useful items which will increase your energy or make it come back faster. More items can be added as you clear out a bigger space.
Note
Diggy's Adventure now has 80,000 monthly active users and 10,000 daily active users. You can play with the whole family since the game is completely child-friendly.
People also like
Articles
Diggys Adventure Benefit Ball

Welcome in order to really these channel youtube and thank you for watching these videos, you can find us about my web site: https.

Diggys Adventure Mental Asylum

Guide: 1:32 - Found toilet paper 3:28 - Found Dreyfus 6:04 - The code for shortcut - 4318. 6:16 - Found Map 7:04.