Description
Played by IDC Games, Physics Drop is a fun physics-based puzzle game where your only goal is to drop the little red ball into the U-shaped object by drawing lines. Both the ball and the lines you draw react to the law of gravity.
Users can draw as many lines as needed to make the ball safely landed in the U-shape. You can unlock new levels by completing the previous one. There are 50 levels on the web version for you to unlock while 80 levels on the mobile app. Since they are physics-based lines and balls, they won't magically float in the air. One must think about the gravity law before they draw the line and move the ball.

Android

Iphone
Information
User-rating:
4.8 ( 1948 Reviews )
Screenshots: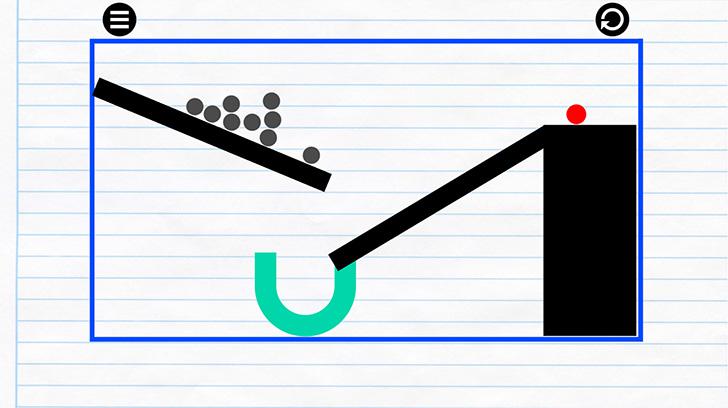 Features
How to play the game
◈ Simply click the big play button to start the fun.
◈ You must wait for 3-5 seconds ads until you can really start
◈ Tap on the skip ads button when the button shows up
◈ Tap on the menu on the left, then you can see all the 80 levels. Now start from level 1!
◈ Draw as many lines as you need to make the red ball fall into the U safely. Remember obeying the law of gravity!
◈ Pay attention not to trap the ball inside a bunch of lines!
◈ Once you get stuck, tap the restart button on the top right.
◈ Only by successfully unlocking this level, you can move to the next level.
◈ This educational game shows 18 physics problems for players to solve, have fun!
Note
Physics Drop can be played on any device you have including phones, tablets, and computer. The game is free to download for both Android and iOS users. If you find the ads annoying, you can choose to pay $6 to remove the ads.
People also like