Description
Launched on 16 November 2006, All 4 which originates from Channel Four Television Corporation is a video on demand service offering a lot of online programs recently shown on Channel 4, More 4 and E4. However, due to the right issue, some programs are not available on All 4.
All 4 app is available on multiple devices including the iOS, Android, and Windows Phone. Feel free to download All 4 for fun now!

Android

Iphone
Information
User-rating:
4.4 ( 1832 Reviews )
Screenshots: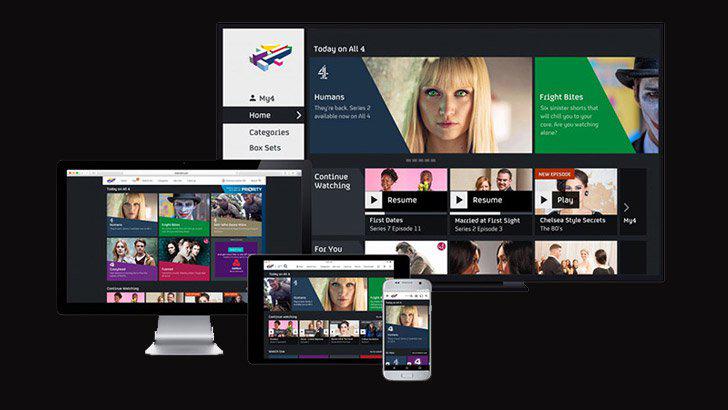 Features
All 4 features
◆ Watch live shows of the TV channels such as Channel 4, Film 4, E4 and 4seven.
◆ Download programs to watch abroad or offline.
◆ Enjoy the 30-day last catch-up service.
◆ Give access to the shows via WiFi or mobile data.
◆ Google Cast makes it easy to watch stream shows on your TV.
◆ Popular comedy, factual and drama series are available on All 4.
◆ Provide box-fresh All 4 original shows.
Message from Channel 4
We need to record of how you use All 4 to make it more personalized and responsive. You need to be at ease because that the information will be secure without any sensitive details, which will be used by Channel 4 or other reliable partners we cooperate with. You need to make an agreement with All 4 on the terms of use, privacy, and cookies policy if you want to download this application.
People also like