Description
The 5 Gold Rings App is designed by ITV PLC to let users play along with the popular new ITV show - 5 Gold Rings. To be part of the game, you need to place the ring on the correct answer to get as many points as possible. The attractiveness of this app is that if your name could be called out LIVE ON TV if you score high enough.
5 Gold Rings UK app is free to download for both iOS and Android users. It now has more than 100,000 installs on two platforms. With 5 Gold Rings UK app, it will be like sitting in front of the host and the stage. Come and have some fun right from the palm of your hand!

Android

Iphone
Information
User-rating:
4.1 ( 1979 Reviews )
Screenshots: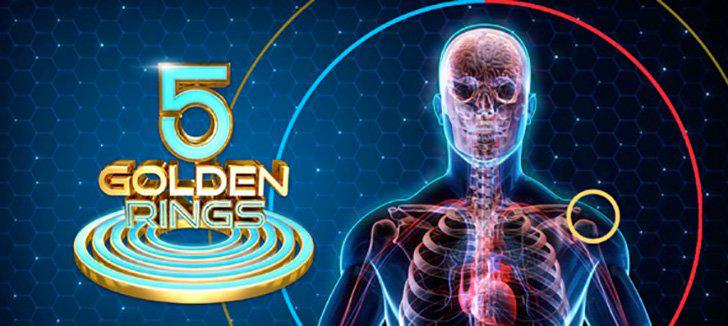 Features
What's 5 Gold Rings?
5 Gold Rings is an interactive game show where two teams compete against each other by answering questions over five rounds. They need to place the gold rings in the correct part of an image displayed on a huge circular LED floor in the studio.
For example, if the picture is a map of the world, the question may be "Where is the biggest lake on earth? " The team then need to place a gold ring on the exact spot on the map which they think is the right answer. If they get the question wrong, they will lose a ring, and after losing all their rings, they will be eliminated.
As the game goes on, the questions increase in difficulty and the rings decrease in size which makes it more challenging.
What's the prize?
The winner team will get £25,000 while the losing team will go back home empty-handed.
Take part in through the app
5 Gold Rings app allows you to play along with the teams like you were really here. If you score high enough, your name will be showed live on the screen but you won't get the money prize.
People also like
Articles
5 Gold Rings Uk

Read reviews, compare customer ratings, see screenshots and learn more about 5 Gold Rings UK. Download 5 Gold Rings UK and enjoy it within your iPhone, .

5 Golden Rings Uk

5 Gold Rings is a British game show that has aired about ITV since 5 March 2017 and is hosted by Phillip Schofield. It is based mostly mostly about all of your Dutch game show 5 Golden .

Five Gold Rings Uk

Synopsis. Ninja Warrior UK. Five Gold Rings. Phillip Schofield hosts a brand new interactive game show 5 Gold Rings that will be airing with ITV within 2017 and.