Description
Swappa is a safe, easy-to-use marketplace for buying and selling used or second-hand electronic products. Here you can easily shop for or sell smartphones, tablets, smartwatches and more within the app.
Swappa now is only available for Andriod users, and it can be downloaded directly from Google Play Store. Since digital devices are quickly updated these days, and the price of the old models will soon drop substantially, it's smart to get the maximum value back to offset the cost of the new model by selling the outdated products.

Android
Information
User-rating:
4.5 ( 2148 Reviews )
Screenshots: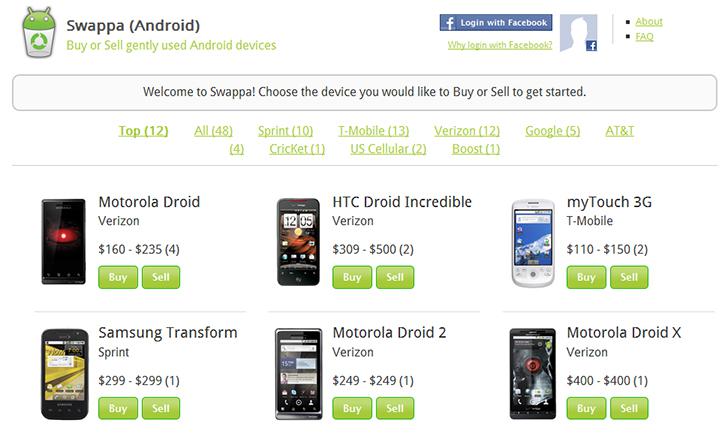 Features
Features
▪ When posting a product to sell, you can edit the product by adding photos, name, price, model number and more details.
▪ Here you can find used phones from AT&T, Sprint, T-Mobile and Verizon, tablets, watches and more.
▪ Users can switch between different regions (the U.S., U.K., Canada and Europe).
▪ All the devices posted online must be fully functional without any cracks or water damage.
▪ PayPal is the only accepted form of payment on Swappa.
▪ Swappa charges no fees on sellers.
Pros
▪ User-friendly interface
▪ No extra fees charged for the seller
▪ Provide sales trend information
▪ All products must be verified by Swappa staff before they can be posted online.
Cons
▪ Not so established
▪ Limited payment methods
People also like