Description
AliExpress - shop for best products on best prices! AliExpress Shopping App helps you realize the dream of shopping everything in one place at one time.
With millions of products and thousands of brands inside the app, AliExpress is the perfect go-to app for buyers. Get what's new and trending now from clothes to shoes, tech to sports, home to health, food to gifts everyday and more.
Besides, don't forget all the deals! There are tons of coupons and super deals for you to get the best products at best prices. AliExpress is a great shopping app for users to trust and rely on. You can experience great shopping time here for millions of products from all over the world.

Android

Iphone
Information
User-rating:
4.8 ( 1308 Reviews )
Screenshots: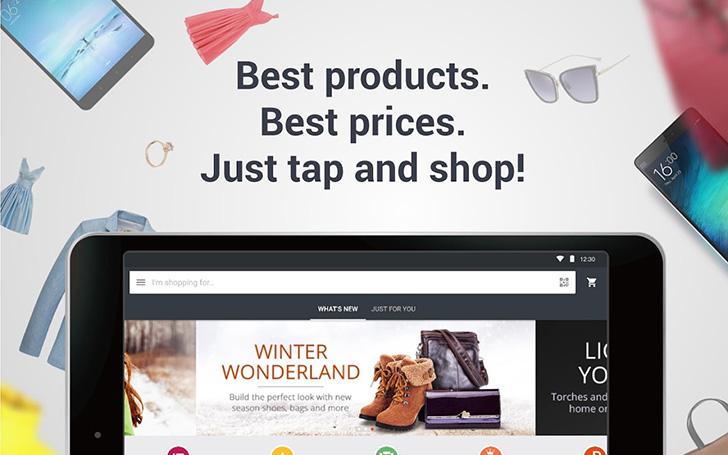 Features
AliExpress Great Features
☎ AliExpress provides easy and fast search function to make sure you get what you want exactly.
☎ AliExpress also provides personalized feeds including specialized products that picked especially for you.
☎ There are millions of trendy and fascinating products on sale from every corner of the world - making online shopping globally.
☎ AliExpress also offers free shipping on more than 75% of the products so that users would not worry about the shipping fees.
☎ AliExpress saves you time and money - tons of coupons, discounts, super deals and more to make sure you get the best prices.
☎ AliExpress protects every purchase on your shopping records, and it has absolute secure online payments. Have safe and sound shopping experience here.
☎ Users can manage their orders inside the app easily and get automatic shipment notifications conveniently. The design of the app is mobile friendly for users.
AliExpress Language Support
AliExpress is a global mobile app for billions of users. It supports kinds of languages including English, French, Spanish, German, Italian, Japanese, Dutch, Portuguese, Turkish, Russian, Arabic, Korean, Vietnamese, Ukrainian, Thai, and Indonesian.
AliExpress Currency Support
Right now AliExpress supports eight currencies for payment including US Dollars, Euros, British Sterling, Canadian Dollars, Russian Rubles, Australian Dollars, Japanese Yen, and Swedish Krona. And more further currencies is on the way.
People also like
Reviews
Signing in every time is a pain.

by Shamim

Web wrappers simply don't suffice. Not great when third party apps do more. Please make a UWP app. Plenty of W10 users out there for you to not prioritize.

Just the mobile website

by Peter

....and it won't even safe my login credentials.

Oh this is pretty bad (in a funny way)

by Mary

The app sends you to the apple website!!! And there is no back button in the app to help you return to the site. I'll stick to their website

Web wrapper completely unusable for PC

by Vassil

It's just a wrapper of their mobile website. It also nags me to download their official app (!?) which leads me to iTunes.

Save login token

by Viktor

Don't force us to login every time we open the app.

It's unusable on phone! Still bad...

by Евгений

Thanks for makes it for Windows 10 desktop and Windows 10 Mobile, but you must do app better than now!

Nice app

by Gareth

Thanks for supporting WM10, though as others have mentioned there is room to improve

Amazing

by mohammad

Thank u I'm so happy ,,but I think it's need more updates and I don't wanna sign in every time when I enter to the app
Articles
About AliExpress Shopping App