Description
Launched by Hutch Games Ltd, Hot Wheels: Race Off is a physics-based racing game which allows you to experience various types of vehicles along the orange tracks, loops, and jumps. Players aim to beat all your competitors to get the first in the race. You will be likely to love and play Hot Wheels: Race Off as long as you have a little interest in mobile racing.
Hot Wheels: Race Off is available on both iOS and Android. Do you like to conquer your competitors on racing? Download Hot Wheels: Race Off and play it for fun!

Android

Iphone
Information
User-rating:
4.2 ( 2191 Reviews )
Screenshots: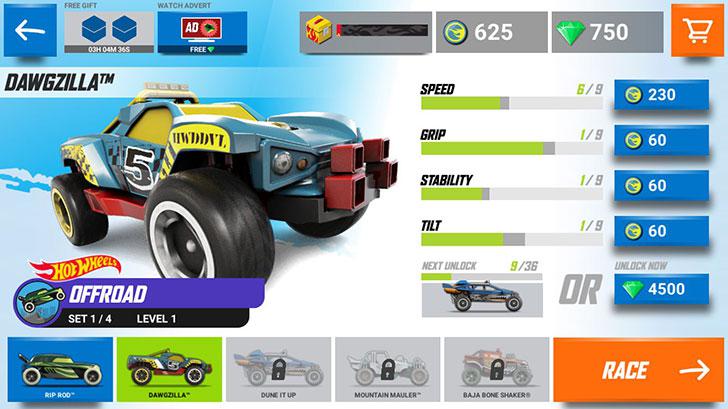 Features
About Hot Wheels: Race Off
● Race them
Hot Wheels: Race Off provides players to race on physical-based tracks across various environments including the city, forest, and canyon. Come to challenge this game and collect 30 vehicles from the Hot Wheels 2017 including some original designs like life-size cars and Sharkbite.
● Stunt them
Stunts also exists in this game which provides the aid of loops, jumps, and boosters along the orange track. Join the stunts to show your skills now!
● Challenge them
Except for the single player mode, Hot Wheels: Race Off also provides a multiplayer mode which lets players challenge their friends as soon as they played through the game's 40 levels.
Key features
● Players can challenge this game using over 25 Hot Wheels cars across more than 50 insane physics racing tracks.
● Freely challenge your friends and people all over the world in the multiplayer mode.
● Play this game to upgrade and collect Hot Wheels cars by watching an ad.
● Perform stunt with the aid of jumps and loops on the orange track of Hot Wheels.
People also like
Articles
About Hot Wheels: Race Off