Description
Launched by Top Free Games, Bike Race is an addicting free game where users ride bikes through carefully-designed tracks with jumps and loops. As a simple and physics-based game, Bike Race lets the fastest and most skilled racer win!
Bike Race Free Motorcycle Game is available both for Android and iOS users. If you are no confident enough to compete against others, the single player mode allows you to practice your skills first. After the training, you can race against over 100 million players on the internet and challenge your Facebook friends!

Android

Iphone
Information
User-rating:
4.2 ( 2059 Reviews )
Screenshots: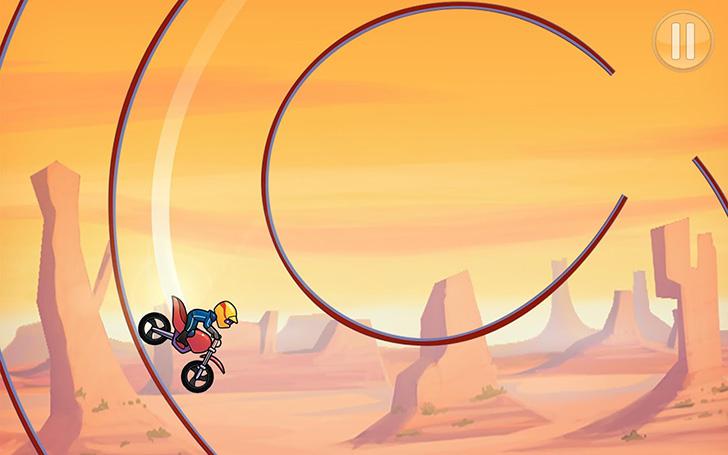 Features
Features
● User-friendly design and simple-to-learn gameplay
● Many different bikes for you to choose from including zombie, ninja, hog, acrobatic, army,police, ghost, super and more
● Various tracks and stunts for you to challenge
● The single player mode gives you an opportunity to improve your racing skills before competing against others.
● The multiplayer mode enables you to race against millions of players online
● The new game mode - Tournaments for you to explore
● You can challenge your Facebook friends
● It requires no internet connection, so you can play it anywhere you want.
● The game will only consume a limited amount of data
● The game contains not a single trace of violence or other unsuitable stuff for children, so parents have no need to worry
About user-created levels
If you want to play more than three featured user-created levels per day, you will need to purchase a level pack. You cannot create levels on mobile devices, and to create a level, you must visit www.bikerace.com on the computer.
Levels created by your friends (if you have their codes) can be played unlimitedly . Additionally, levels shared publicly on the internet by others can be played unlimitedly too.
People also like
Articles
About Bike Race Free Motorcycle Game