Description
Candy Crush Soda Saga is a free entertainment game that is available for Android and iOS. It is a sequel of the Candy Crush Saga.
In the new version of this game, it increases one type of purple "soda" square. The level and difficulty are increased for players to challenge. The operation is similar to its predecessor.

Android

Iphone
Information
User-rating:
4.8 ( 1785 Reviews )
Screenshots: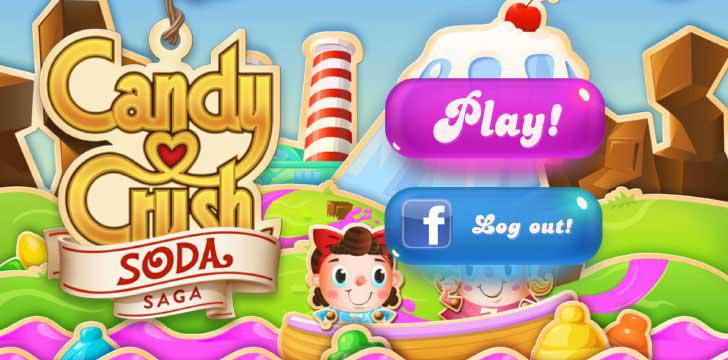 Features
Candy Crush Soda Saga Level Types
★ The Soda Levels
★ The Frozen Lvels
★ The Bubble Levels
★ The Chocolate Levels
★ The Honey Levels
Candy Crush Soda Saga Tips
★ Match bottles in the Soda level.
★ Frozen Bears will be at a random location at the begining of a level.
★ Combine the speical candies.
★ Get rid of the obstacles like cupcakes first.
★ Make a Fish by matching four candies.
★ Take some time to remove chocolate.
Candy Crush Soda Saga is free to download while some of the props need to charge. Special candy "jellyfish" and soda is the newly added element for this new version. Using the "jellyfish" flexibly can decrease the difficulty of the game. It is an excellent puzzle mobile game. Come and experience it now!
People also like
Reviews
by Danielle

Still doesn't work for Windows phones after the most recent update. I got really far in the game, now it won't even LOAD any level without crashing. I still can't play the game at all after uninstalling and trying all the recommended things... Very disappointing. I'm deleting the app for the last time.

Lots of fun

by Raymond Jr

I enjoy the variety of challenges, but I don't particularly like the chocolate. That stuff seems to pop up faster than you can make matches to eat it. Still a lot of fun.

Crashes too much

by Mark

It was a great game until the last few updated, now it will close out while loading a level, kick me out during a level, this needs to be fixed.

App installs without my permission or request

by Nicholas

This app is shoved onto my machine with no input from me telling it to do so. It's what Microsoft calls "promoting the app". Well it's what I call MALWARE!
Articles
About Candy Crush Soda Saga