Description
Blossom Blast Saga comes from the same company with Candy Crush Saga, which also has fantastic graphics and stunning effects. It has more than 120 challenging levels and 4 playing modes.
★ 5 Tips and Strategies
❍ 1. Make long strands
In Blossom Blast Saga, it's always better to have a long strand of little buds than a small unit of almost-blooming ones. Even though the strand is long enough, please wait for the shaking. Then you will have a mega bloom, which brings you more scores and spaces for more buds to fill up.
❍ 2. Use the water bucket
Notice that there is a water bucket in the upper-left of the interface. It reminds you how many remaining amounts of turns you have. You need to finish the level as soon as possible to make the turns splash down out of the bucket. With this way, more flowers can be cleared out, which means more scores.

Android

Iphone
Information
User-rating:
4.2 ( 1997 Reviews )
Screenshots: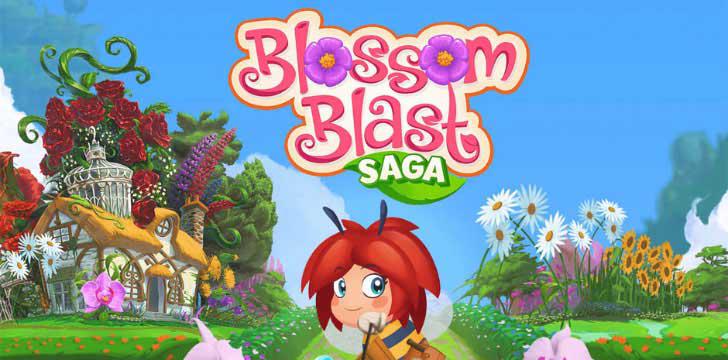 Features
❍ 3. Bring Them Home
For example, when the countdown is at 4, you drag two similar color buds into the countdown bud, then it will be reduced to 2. This is called Bring Them Home, and no blooming required.
❍ 4. Always aim at the central
You should try your best to end every flower chain in the middle part of the game. This will lead to a maximum amount of buds and higher points as well.
❍ 5. Remove pots from their positions
Pots can be very annoying when they prevent buds from falling. So you'd better remove them as soon as possible.
★ More about the playing modes:
◈ 1. The Scoring Mode
Users need to link three or more flowers with the same color to win scores.
◈ 2. The Remove the Weeds Mode
Remove the weeds by surrounding them with a link.
◈ 3. The Big Bud Mode
Collect all the flowers with the same color into a big bud, and when it's get zero, the bud will explode.
◈ 4. The Collect Flowers Mode
Make a sequence with a chain of same color flowers.
This game has some particular rules when you get used to it. You can take advantage of the mechanic ones and have fun with it. Play Blossom Blast Saga now and share your scores with friends or family!
People also like