Description
Warning: Users can download the app from the links of Google Play and AppStore offered in the following articles.
Wolfram Alpha gets its name from the founder, Stephen Wolfram, who created the online service to answer factual queries by using its massive algorithms and data. Unlike search engines, the answers it gives are only robust computational results instead of pages of web links or documents.

Android

Iphone
Information
Category:
Books & reference
User-rating:
4.7 ( 1666 Reviews )
Screenshots: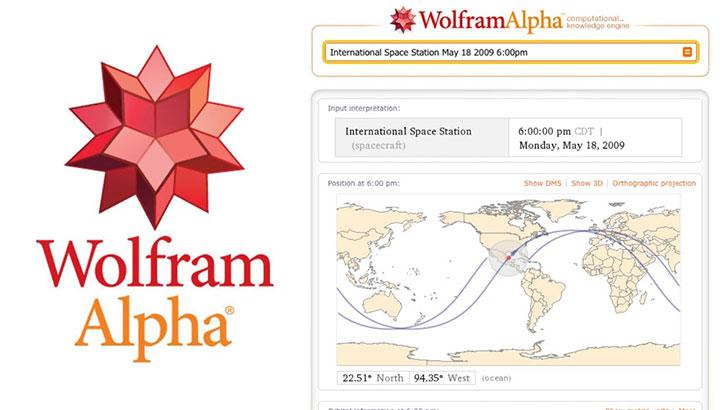 Features
Features:
Apple Siri Assistant can help you fulfill some of the function.
This app gives you full access to Wolfram Alpha computational knowledge engine.
Wolfram Alpha covers by Many kinds of Domains.
For reference
Domains it covers:
Mathematics, Statistics & Data-Analysis, Physics, Chemistry, Materials, Engineering, Astronomy, Earth Science, Life Sciences, Computational Sciences, Units & Measures, Dates & Times, Weather, Places & Geography, People & History, Culture & Media, Music, Words & Linguistics, Sports & Games, Colors, Money & Finance, Socioeconomic Data, Health & Medicine, Food & Nutrition, Education, Organizations, Transportation, Technological World, and Web & Computer Systems.
People also like
Reviews
Scaling Issues

by Liam

I love the app, but there are some scaling problems. My screen has a fairly high resolution and requires upscaling of 250%, but I can't upscale this app, so the font is too small to read comfortably. I hope an upscaling feature will be added soon. If done, I would happily rate this app 5 stars.

Wonderful app!!

by Travis

I love wolfram alpha! I had this on my Android phone, and I fell absolutely in love! I'm a pharmacy student, and this app is perfect. Every student should have this app, it's well worth the $2.99 investment. It amazes me with what this app can do, very rarely will it not be able to do something. It is my algebra and trigonometry, calculus tutor! I was sad when I lost this app when switching over to WP from Android, so happy to have this app again, never going back to Android!

Here's the Answer!

by Jeannine

How terrific is this? WolframAlpha takes a myriad of topics/interests and gives you one source for all. I can't think of anything you could want to know that you won't find there. For instance, I wanted to find out the lifespan of a giraffe - 36 years. I clicked on the Linguistics box, the Math box, and the Maps. After narrowing down to the specific category you're again offered options to zone in on your questions. This application has been 25 years in the making and is sure to be up there on your list of most loved and used. Outstanding job Mr. Wolfram! This app is addictive!

Buggy

by Fernando

The program has crashed multiple times in a row when solving differential equations. I don't find it to be stable at the moment on PC. I'm hoping this bug gets addressed in a future update.

Copy to clipboard?

by Mike

This feature is available on the free web site, but not here. $2.99, and I just get to stare at the pretty answers. Don't touch!

Scaling Issues...

by K.

Great content, but there are some scaling issues with this app. Notably, the font is far too small to comfortably read. Wolfram included an option to increase font size, but even the maximum is uncomfortably tiny - and doesn't affect all of the text that they use. My desktop is set to scale at 125% if that helps at all. Hopefully this will be addressed in a future update.