Description
Google Play Books provides you millions of books on Google Play including new releases, bestsellers, free classics and textbooks.

Android

Iphone
Information
Category:
Books & reference
User-rating:
4.4 ( 1971 Reviews )
Screenshots: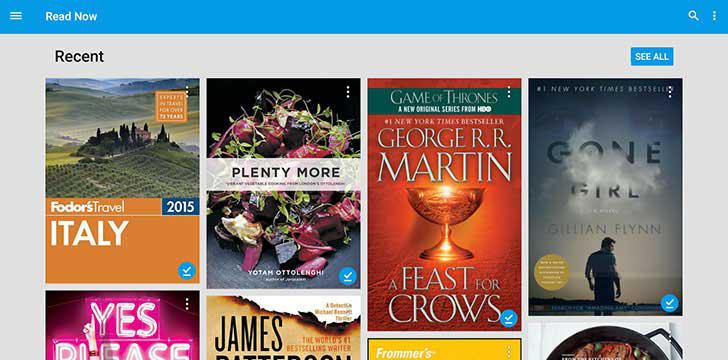 Features
Customize your reading habits by adjusting font size and more. You can choose to read online or offline and pick up where you left off on your mobile phone, tablet or computer.
Google Play Books Features:
♥ Read offline
♥ Elegant 3D page turns
♥ Millions of free books available instantly
♥ Pick up fonts, font size, and layout for text books
♥ Choose day, night, and sepia reading modes
♥ Upload PDF or EPUB files to your library
♥ Textbooks available for rental or purchase
♥ Bookmark pages, highlight text, and add notes
♥ Search within books, find geographical information, use dictionary, and discover web results or on wikipedia
People also like