Description
Is the world's largest navigation app, Waze shows you the information in your area about the real-time traffic and road situation. You can save both time and gas money by driving with Waze open.
Get information about traffic, route, gas stations, police traps and accidents while driving.You can also share location with friends and family quickly.

Android

Iphone

Windowsphone
Information
User-rating:
4.5 ( 1777 Reviews )
Screenshots: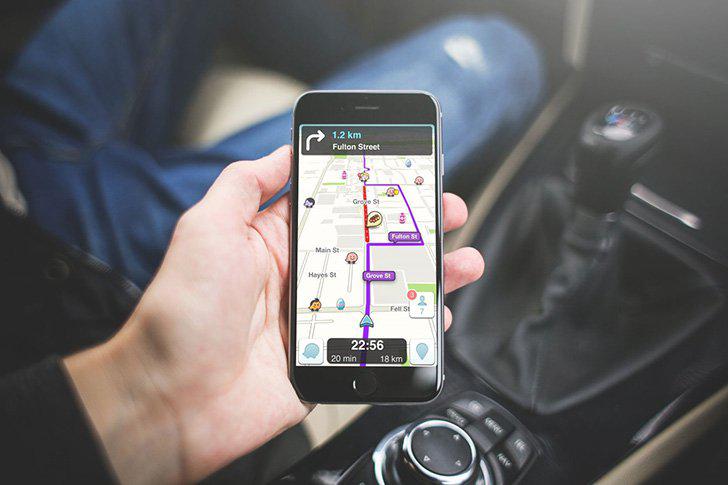 Features
Waze has always been one of our favorite navigation apps - it can be awesome in some cities with heavy traffic. Google purchased Waze in 2013. Waze provides real-time traffic information and easy-to-use voice commands. For sharing traffic incidents, Waze is a great app for drivers.
ABOUT WAZE
▣ With the Waze app on your mobile phone, you can easily get the real-time traffic condition and road structure.
▣ Waze can collect the GPS information, maps, and traffic conditions to provide users the most convenient route to the destinations all day long.
▣ Besides, you can report and share such information like weather, traffic events, police traps, blocked roads and more to their communities and keep others well-informed.
STANDOUT FEATURES
▣ Waze offers you voice control for hands-free operation.
▣ Waze helps you find the closest and cheapest gas stations.
▣ Waze gets a better search from google maps by adding incident reports.
▣ Waze Graphics help you get to know the best and worst cities for Commuting.
▣ Waze let you know how long you will be stuck in the traffic, which has been a life saver for many drivers.
DO YOU KNOW?
▣ Waze allows users to update the traffic information and road condition in real-time. It can help other people on the app to avoid heavy traffic or accidents.
▣ You'd better charge your phone while using Waze. It is because Waze requires two important parts of your mobile devices that consume a lot of battery - the GPS function and the screen.
▣ Link Waze to your calendar to save time and energy. Waze can automatically record your appointments and navigate to the destination. All you need to do is just press the single button!
People also like
Reviews
Killed by google

by Paul

An amazing app but when google bought Waze they decided to stop working on the windows version. First thing that broke is the audio. They said they are no longer developing Waze for windows so this won't be fixed and more features will stop working as time passes. Best to use Microsoft maps now, it's gotten better.

Revive Windows Support

by Arun

I'm an android user who switched over to Windows just to try it. Other than the fact that Google applications is not there, I see a wide range of applications quite enough for me. Waze is something I'm fond off from android. This application is nothing like in android. Joy even gets stuck while calculating route. This platform is just as wonderful as android and better than ios for most parts. Waze could be the best navigation app in windows, but for that, it needs to support and embrace this platform.

Another sign Google is no longer an innovation brand

by Nicholas

When you buy a highly successful app, and then purposely break it on competitive platforms, you no longer have the right to position yourself as an innovation Center. Google acquired Waze, after the navigation app developer had released extremely robust versions of its app on iOS, Android, and Windows phone platforms. The mega holding company them promptly dismantled crucial functional features in the non-android versions, rendering them demonstrably subpar. This may be a smart predatory market play, but it is a short sighted brand move, that bespeaks a company more focused on maximizing short term profitability, ignorant of long term value deterioration.