Description
Foursquare is an application released in late 2008, which is mainly about the user location information. It can give advice of places to go near current user location.

Android

Iphone

Windowsphone
Information
User-rating:
4.1 ( 1177 Reviews )
Screenshots: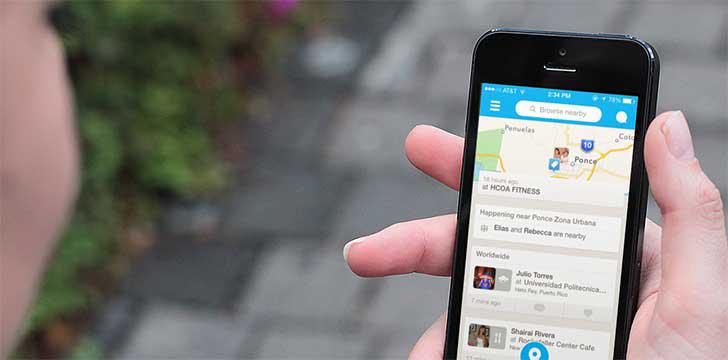 Features
Foursquare can check and find what you like and where you go frequently, and then suggest you where to go. You can get the results for the best restaurants, markets and others by searching on this application.
It will provide you the reviews to choose which one you like to go to. Thus, you won't miss the best experience of everything.
You can also get where your friends are and what your friends are doing, and also what messages they have left behind the restaurant or others. In all, it will save lots of time finding a place you want to visit.
Foursquare Features:
✔ Discover the best places to eat, drink and visit.
✔ Plan a trip, share your favorite places to your friends.
✔ Keep track of all the places you've been easily.
✔ Find whatever you want to pay a visit.
✔ Get inside tips from millions of people.
People also like
Reviews
by Joey

I LOVE the design. Its fresh, new, a little confusing...just like a new love should make you feel. Thank you for updating and supporting the platform! Used it today in fact!

by Futra Hurairah

Can't even login. I've triple checked my password and it's all good but it just wont let me log in. I even resetted my password to a new one, every other apps logs in perfectly except foursquare. 4th & Mayor is still the best despite ur 'unusable' update.

by Ryan

The new UI is very inefficient and poorly laid out, especially when compared to the iOS and Android apps. Despite separating functionality into Swarm to make Foursquare simpler, this app has somehow become complicated, busier, and much harder to use To top it off there are also numeoua bugs and it lacks all of the features found on other platforms. Foursquare needs to step up their game.

by Вадим

Crashes on startup. WP 8.1. Lumia 920.

by Jon

Removing check ins and mayor ships makes this pretty pointless to me. Uninstalled.

The beautiful way to explore new places

by Suparat

This app is good and very useful, but now it crashes so easily on Windows 10

by Jordan

When it works, it's great, but on Windows Phone 8.1 it frequently hangs on load or crashes.