Description
Robinhood allows users to buy and sell stocks for free! You can check market data in real-time, build a personalized list, and place trades with a few simple steps.

Android

Iphone
Information
User-rating:
4.4 ( 1403 Reviews )
Screenshots: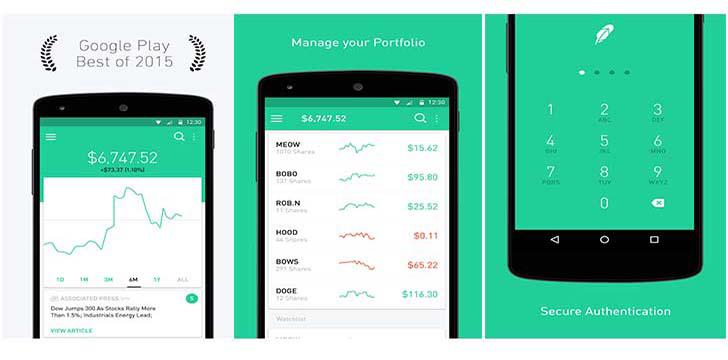 Features
Features:
- Free trading with $0 commissions for self-directed individual cash or brokerage margin accounts that trade U.S. listed securities via mobile devices.
- Build a personalized stock list with historical data and detailed charts - Access market data and quotes in real-time.
- Place market, limit, stop limit, stop loss, and good until you cancel orders.
- with simple color schemes, it can quickly tell when the markets are open or closed.
Security:
- with a custom PIN code, it will authenticate quickly .
- By using SSL, your personal information is fully encrypted.
Account Protection:
- As a member of the Securities Investor Protection Corporation (protecting securities members up to $500,000), Robinhood Financial is highly reliable.
Notes:
All investments involve risk, and Robinhood Financial does not guarantee future results or returns. The potential of losing money always come along when you invest in securities or other financial products.
People also like