Description
PayPal is an American online payment service released by PayPal Holdings, Inc. The original company was established in 1998 to produce security software for some handheld devices. One year later, Paypal decided to change the direction where the country was headed by turning into a money transfer system in 1999 at Confinity. It attracted many investors and was acquired by eBay in 2002 for $1.5 billion. PayPal became the mostly-used payment method by a majority of eBay users. On September 30, 2014, eBay spined off PayPal into a separate publicly traded company.
With PayPal, you can pay with PayPal in your favorite stores, restaurants, shopping malls and more. Use the app to pay with your phone. PayPal also allows you to transfer money between friends in a quick and simple way.

Android

Iphone

Windowsphone
Information
User-rating:
4.6 ( 1307 Reviews )
Screenshots: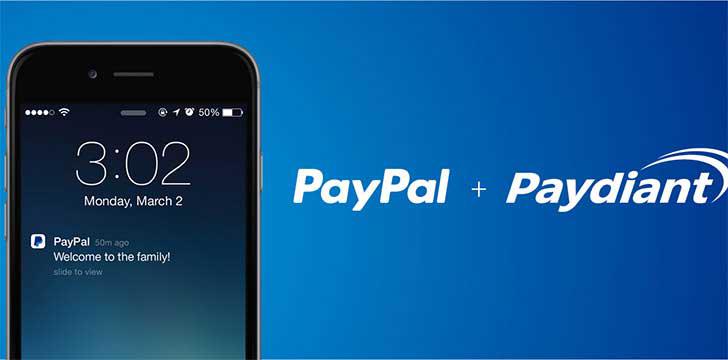 Features
PayPal Features
♥ Send and receive money faster
Say goodbye to old days when you have to run to the bank to draw out cash and pay it to people or rummage your bag for purse or waiting to get changes. Here all you need is an email address and password.
♥ Send money to anyone with no charge
For people who have Paypal account, it's free of any charge to send money to each other in the US. Currently, you can send money to anyone with a PayPal account in more than 100 countries as long as you have their mobile phone number or email address. What's more, the person who receives your money is allowed to withdraw it by a single tap.
♥ Request payments with ease
Send a request for money through email which allows people to pay you back. It's super handy when you need to gather money to buy a group gift or sell thing online; PayPal will make paying easy for both two parties.
♥ Safe and sound with PayPal Refunded Return service.
For people who used to online shopping, things often happen that the item you purchase is not exactly the same as you the picture you see on the internet. With PayPal, you don't need to worry about and just send it back. PayPal will reimburse your return shipping costs, up to 4 times with money limited to 20 $. You just need to activate it on Refunded Returns to enjoy the service .
PayPal.Me
PayPal released a peer-to-peer payment platform "PayPal.Me" in 2015, which allows users to send a custom link to request payments via text, email, and other messaging platforms. PayPal.Me aims to create a mobile-first user experience offering faster payment sharing than PayPal's traditional methods.
People also like
Reviews
Windows Mobile is Awesome

by Alan

Fine, we are a very small market share, but we are also very loyal and know why Windows Mobile is the better phone and mobile device OS. When companies drop support for this operating system, it's insulting. BofA brought their app back for Windows 10. You should too!

Why is this still listed in the store?

by K.

As of early September 2016, this sunsetted app is still in the Essential Apps collection. That's a bit ridiculous. Unpublish the thing already!

And PayPal gives up on Windows...

by Jake

The app used to be functional enough to get by, but as of the last update PayPal has officially given up on Windows Mobile. I'm silently hoping at the back of my mind that they will come back with an app built for Windows 10 like Bank of America did, but I seriously doubt it. We need more giants like PayPal to build apps for the platform to create the foundation needed to draw more people to the platform, but as we see all too often, we get a mediocre app with no support that ultimately gets pulled from the store. This app is basically a sham now because it's not an app at all and serves no real purpose anymore. Sad day.