Description
Launched by the Internal Revenue Service in 2011, IRS2Go is a financial application which allows users to check their refund status, make a payment, find free tax preparation assistance and sign up for helpful tax tips. You can follow IRS on Twitter, Tumblr, and YouTube. IRS2Go is available on Android, iOS and even tablets devices.
The Software will connect with IRS servers to retrieve the refund status after inputting the filing status and the expected amount of return tax. With this application, users will have a better management on the issue of return, payments and tax.

Android
Information
User-rating:
4.8 ( 1342 Reviews )
Screenshots: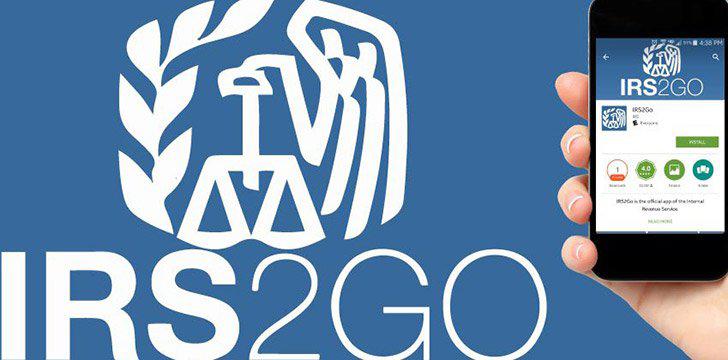 Features
Key features of IRS2Go:
♥ Check the status of the federal tax refund
Taxpayers can also get the status of the federal tax refund through the Get Refund Status page on IRS2Go application. Meanwhile, it will not mask users' filing status and refund amounts but the Social Security number.
♥ Make tax payments
In addition to checking the refund status, with the IRS2Go app, users can also make tax payments by paying directly from your bank account or using a credit or debit card. In the meantime, the secure IRS Direct Pay feature can be used by individual taxpayers for free.
♥ Subscribe to IRS tax tips
The tax tips are published by IRS daily through the filing season. Tax tips will be delivered via email to users who use smartphones after subscribing.
♥ Subscribe to the IRS' social media feed
Users can subscribe to the official IRS Twitter feed and @IRSnews because there are two most recent Twitter messages from IRS. Besides, users can also follow IRS on Tumblr and YouTube.
IRS2Go=a good deal for taxpayers?
IRS2Go is primarily designed to offer quick access to the refund status and provides a way for you to ensure the return has been accepted by the IRS as soon as you've filed and submitted it.
Can telephone carriers "see" filing status and refund data? If so, people may concern about the application's security features. Will another person see the tax return information in the condition of lost the phone? Therefore, it is still a problem that whether IRS2Go is a good deal for taxpayers.
People also like