Description
Credit Karma helps you understand your credit to build a financial future. It offers free credit scores, reports and handy financial tools to get you fully access to your credit.
Credit Karma is not only a customized marketplace but also a free consumer service center. More than 40 million users use Credit Karma to manage their credit scores, reports and monitoring for free. And if you have some specific needs in financial products, we help you to specialize something useful.

Android

Iphone
Information
User-rating:
4.9 ( 2489 Reviews )
Screenshots: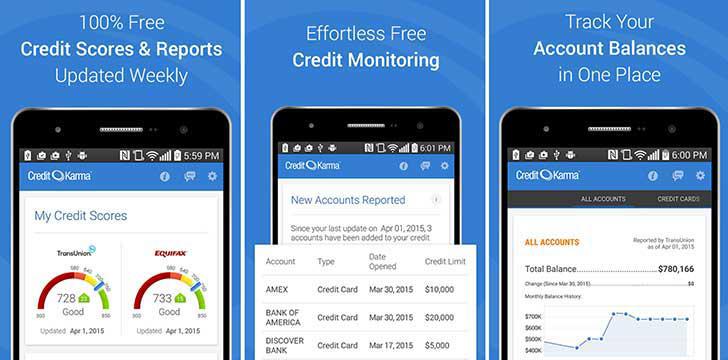 Features
Features:
★ Comfortable layout
The Credit Karma app comes with a fresh and clean layout for you to manage.
★ TransUnion and Equifax Credit Score.
Credit Karma will automatically keep updated your score whenever you make an alteration. It also compares your score and grades your credit nationally every day. Apart from across-country scores, you can also enjoy the service of Equifax credit score. Each of them adopts the VantageScore 3.0 model.
★ Equifax and TransUnion are providing reports.
Both of the two reports update weekly, which offers more consistent monitor function to your credit report. If there are any errors, this will help you to find and correct them quickly.
★ Credit Factors Card
Every factor consisted of your credit report can be looked up carefully including payment history,debt utilization, derogatory remarks, and credit inquiries. After a thought-through diagnose, you will your problem and enhance your credit score.
★ Credit Score Simulator
Many people deem this as the most valuable and useful feature for it enables you to simulate credit actions and their possible impact. It often comes as a surprise for many that certain things they think little of turn out to result in big impact.
★ Free to use
It is free to use Credit Karma and it never asks for your credit card information.
Final thoughts
Credit Karma proves to be extremely useful when dealing with personal financial events. Compared to other similar applications that charge several dollars, Credit Karma offer free credit scores and reports basically for free.
People also like