Description
CM Locker: the highest rated locker for Android Locker Apps. It's especially famous for its high-quality wallpapers.

Android
Information
User-rating:
4.5 ( 2188 Reviews )
Screenshots: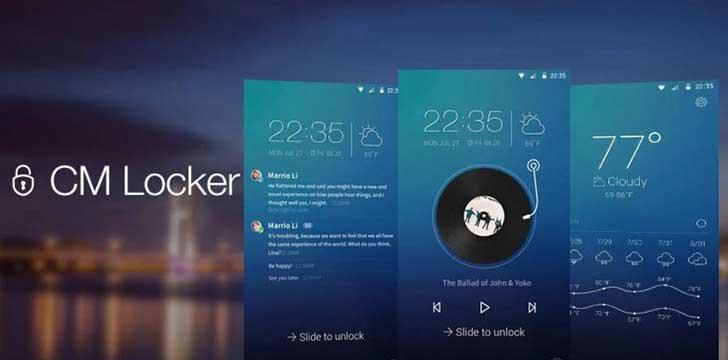 Features
Features:
❍ Customization - Choose your favorite layouts and set an avatar for the password pages.
❍ Booster - Boost your phone directly from the toolbox.
❍ Power Saver - Clean your battery and save energy.
❍ Intruder Selfiew - Take a snap of phone peepers.
❍ Notification Reminder - Hide the message content and quick access to apps.
❍ Weathet Forecast - Help you keep informed of weather comditions.
People also like