Description
AppLock is an app making it easy to protect your privacy with abundant options. You can lock your settings, system applications as well as third-party applications.
For example, you can lock away your text messages, incoming calls, photos, videos which you don't want others to know. It can perfectly protect your privacy from others' prying eyes by simply hiding and locking your selected ones behind an easy-to-use PIN pad.

Android

Windowsphone
Information
User-rating:
4.5 ( 2166 Reviews )
Screenshots: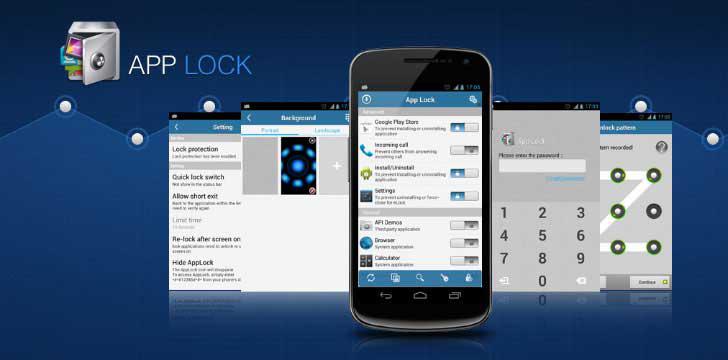 Features
☞ AppLock is the most downloaded locking app for your mobile devices. It has over 100 million users and has been very popular in more than 50 countries.
☞ AppLock can lock any app you choose, like SMS, Gmail, Contacts, Settings, Calls, Facebook or any others. It protects your privacy very well.
☞ AppLock can also hide your photos and videos. Select your photo to be vanished from your photo gallery, and you can have it locked behind the PIN pad.
☞ AppLock helps you keep away from someone else looking and searching your devices. It protects your private data safe and sound.
With AppLock, now you don't need to worry about your privacy leaking when others borrow your phone. It is simple and straightforward to use by easily accessing via a password.
People also like