Description
Clash of Lords 2, a strategy game where you can meet your beloved heroes. The game brings all new twists on the genre. Have more than 40 heroes in your hand and build a base to defend the attack. Play with your friends in 9 PvE and PvP modes. Get ready to Clash!
Notice that the game need the Internet connection to play.

Android

Iphone
Information
User-rating:
4.7 ( 1320 Reviews )
Screenshots: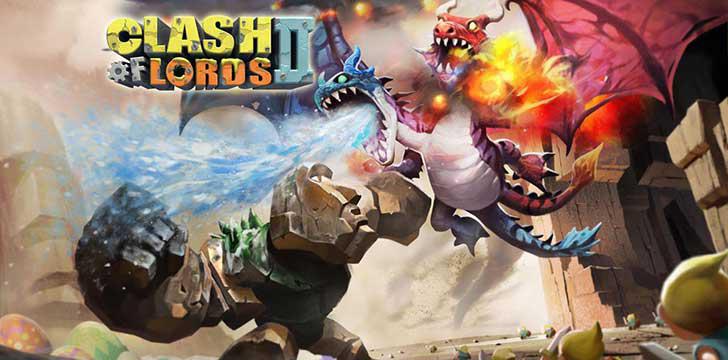 Features
Game Features:
✔ Have all your favorite heroes under control and activate their battle skills in real time.
✔ Introduce all-new Mercenary mode where you can pair the Heroes and Troops.
✔ Enjoy 9 PvE and PvP modes of gaming experience.
✔ Play with your friends and fight against the allies.
✔ The game is free to play, and you can earn extra gifts for logging in everyday.
What's New:
◆ New Hero - Arcane Caster.
◆ New Guild Features.
◆ Anniversary Events.
◆ Anniversary Treaties: City Treaty & Hero Treaty.
◆ Hero Card Shop adding new ones - Arctic Lord & Sapphirix.
◆ Alchemy Workshop increases max level.
People also like
Reviews
by John

Clash of clans for windows

by George

We need clash of clans

by Gabriel

Quero Clash of Clans para WP!!

Nice game with worst match making

by K

COL2 is a fantastic addictive game. But the in game match making is the worst one I have ever seen. Level 60 guys are put up against level 100 ones and get destroyed. Hope you guys fix that.

by Manmohan Singh

Good game but Plz plz Plz make clash of clans

by User

Its ok but I want clash of clans

by naveen

We need clash of clans