Description
Warning: Users can download the app from the links of Google Play and AppStore offered in the following articles.
Bloons TD 5 - a kind of video strategy game that is available on Android, iOS, Windows, Mac and Web Browser. The game has ranked top 2 of Paid Apps since its release on Google Play and iOS App Store.
Bloons TD 5 provides five-star tower defense gameplay which players can build impressive towers and complete the most popular tower defense in history. Besides, players can choose their favorite upgrades and hire Special agents to get achievements.
Bloons TD 5 can get more and more challenging while digging deep and deliver hours of fun to you. With amazing graphics, it's time for players to pop some Bloons! And the developer will keep the game fresh and fun with regular updates - making sure you can get new items to have fun.

Android

Iphone
Information
User-rating:
4.4 ( 1842 Reviews )
Screenshots: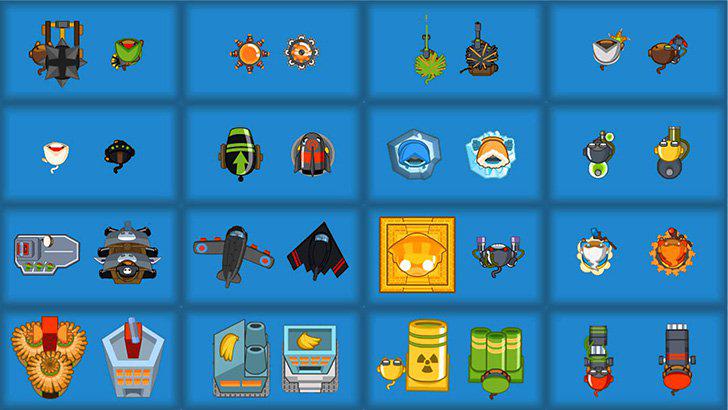 Features
STANDOUT FEATURES
✤ Bloons TD 5 now has 21 powerful towers with two upgrade paths, and you can use the Activated Abilities any time you want.
✤ Choose your favorite Speical Agents. Have a try of our two-player mode to play together on custom co-operative paths in Bloons TD 5.
✤ Bloons TD 5 will give you more than 250 random missions to complete and 50 tracks to play. Besides, there're ten special missions waiting for you in the game.
✤ After mastering a track, players will enter the free play mode. And you have three different modes to choose. Bloons TD 5 also has three difficulty settings for you to choose. And you can invite your family or friends to play together with you.
NOTE
✤ Players can earn free Monkey Money by watching rewarded video ads.
✤ Bloons TD 5 will request the permissions to access your external storage on your Android devices to read and write.
✤ Brand new map like River Rapids will be added with updates - as well as new bloons. If you have any questions, please contact the developer at [email protected]
People also like
Reviews
by Sea

This is five star unrivaled tower defense. The idea of monkeys vs bloons was very creative. All the towers are unique to their abilities. The maps play well and is fair to the players, preventing the need to buy in-app transactions. Everything is fairly priced and lands are worth the effort. Missions serve a well balanced challenge, so does odyssey. Most players are driven away by the fact that the app is paid and has iap. Buying more stuff in game in very unnecessary, and is only for players who want to skip the challenge. Challenges are why we play video games, there is no need to skip it. The game wouldn't be fun without a challenge. Spending 3 bucks leads to 3 months of fun. The price is well worth it. No crashes or bugs, game is battery efficient. No lag on 512mb devices. This is far more superior then most mobile games.

by Alfaroh

The only game in this store worth not deleting. Absolutely worth the buy. It has depth, replay value, and nothing pressuring you to get any microtransactions. Plus, unlike other apps here, Ninja Kiwi actually continues to update it along with the other versions. Well made, fun, and definitely worth your time and money. Best game in the Windows Store, easy.

by Enrique

Awesome game! Though I'd like it if there was a way to change your online username.

Great on Phone, completely useless on Windows 10

by Ben

The gameplay screen is not stretched to the corners so the resolution is incorrect. I uninstalled it from my PC and went to reinstall it and now I have to pay for it!

by alex

Excellent game, Amazing graphics. Better than PC version. But maybe tweak the minigun monkeys so that you can set them to a certain area.

by Nolan

Finally! This app is everything it should be and more. It runs very smoothly on my 520. WORTH EVERY PENNY

by Jarred

Literally the best mobile game available

by Alfonso

It's great for a Nokia only that is needs a creat local mach option like in the iPhone and Android