Description
Solitaire is an online card game that is easy to operate for all people. It is developed by Mobility Solitaire. Solitaire is always on the top of the popular game.
The simple and direct rules make everyone play this game easily. You only need to clear all the cards on the desk to improve the score, and you can also play the two-player mode with your friends.

Android

Iphone

Windowsphone
Information
User-rating:
4.7 ( 2312 Reviews )
Screenshots: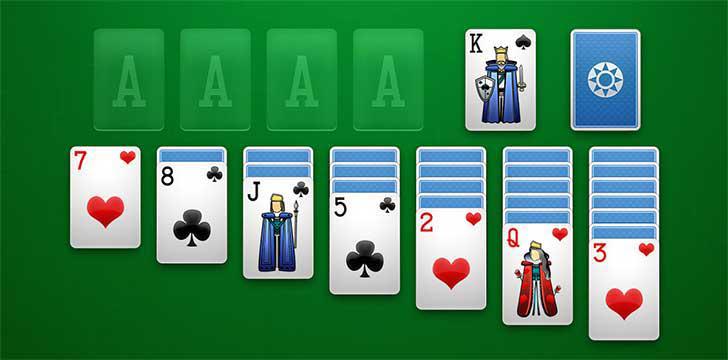 Features
Solitaire is available on both the iPhone and Android systems. This game now ranks No.1 card game on mobile phones. Playing this game will make you challenge yourself every day. Come and enjoy this game now, it will give you an extraordinary and truly solitary experience.
Now we will introduce you the functions of this game:
● There are five variants of Solitaire, Klondike, Freecell, Spider, Tripeaks and Pyramid.
● You can try different themes and enjoy different background to define your background and design.
● Connect with your Xbox account to get achievements and scores.
● Finish different objectives in the game to win the cards. Enjoy this game and have fun!
Solitaire has become one of the most popular card games all over the world. Players can enjoy the comprehensive functions and features of this game on your phones. You can see the features of this game in the following part.
FEATURES
◆ Unique Immersive Mode
◆ Tablet support: Honeycomb
◆ Klondike Solitaire Draw 3 cards
◆ Statistics
◆ Landscape
◆ Vegas Scoring
◆ Portrait
People also like
Reviews
by Chuck

Would like to be notified when no more moves are possible.

by Hugh

Functionality is great, but the app is constantly giving you unwinnable games, which is very frustrating. You can never get over 50% wins. Been playing this for a few years now. I have a love/hate relationship with it

" ONLY YOU " by Anne

I like that it keeps my brain busy......I don't like that the game is so quick.