Description
Pokémon Trading Card Game Online (Pokémon TCG Online) is the first Pokémon game of the massively-multiplayer online trading card game genre. The game is free to download and can be played by both adults and children.
Pokémon TCG Online was initially released as a browser-based game in 2011. Later, the game was relaunched as a downloadable application in 2012 for the PC and Mac, iPad in 2014, and Android platform in 2016.

Android

Iphone
Information
User-rating:
4.1 ( 1273 Reviews )
Screenshots: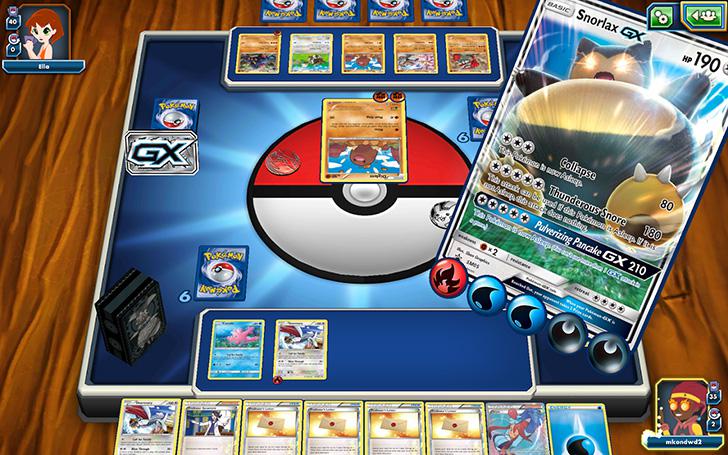 Features
Features
◆ Easy to play
Choose one from Grass, Fire, and Water decks, then you are about to start and learn how to play better during the process.
◆ Build up your collection
Unlock cards, open booster deck, and trade with other players as you play to build up your collection and decks. Your decks and collection are stored in your Pokémon Trainer Club account so that you can switch between tablet and desktop easily.
◆ Customize your game
Customize the appearance of your cards, deck boxes, and avatar for free.
◆ Trainer Challenge mode
The game allows the player to competes against a range of computer-controlled characters in the trainer challenge mode until the player is ready to challenge other players.
◆ Versus mode & Tournament mode
In Versus mode, players will compete with each other for tokens or tournament entry tickets. In Tournament mode, eight players compete in a single–elimination style contest for three rounds.
Tips
◆ Building a deck of your own gives you a better chance at winning.
◆ Make the deck box a color that's different with your primary element.
People also like