Description
7 Little Words is a popular word game available on Android, iOS and Windows Phone platforms. If you like the word game and puzzle game, you will not want to miss the 7 little words application.
There are squares of letters combination, players need to build up those squares into 7 words, then the player win. It seems very simple to play, while there are varieties of combinations.

Android

Iphone

Windowsphone
Information
User-rating:
4.4 ( 1765 Reviews )
Screenshots: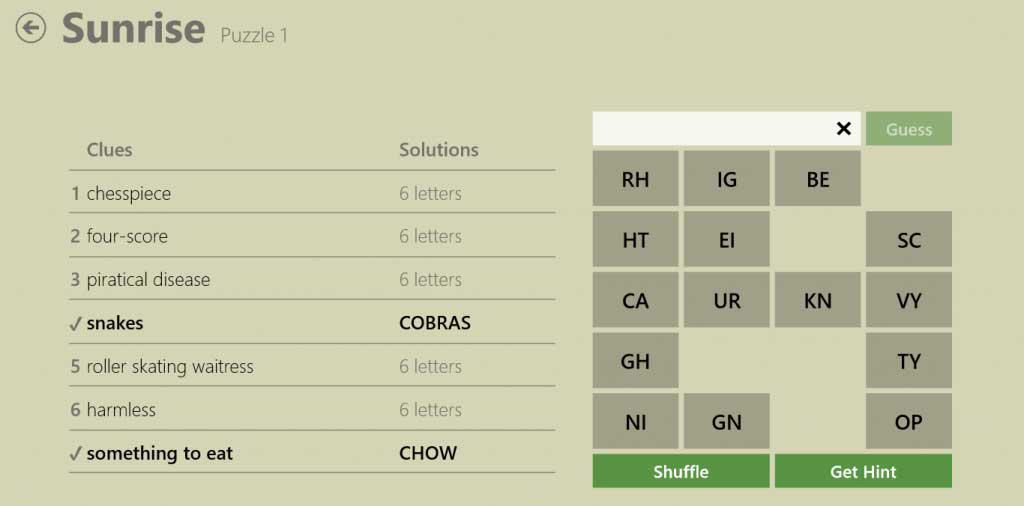 Features
How to Play
✓ Match the 7 clues by finding the 7 words.
✓ Find the 7 words in any order.
✓ No time limit.
✓ No penalty for a wrong guess.
If you like the puzzle and word game, you should come and play 7 Little Words. You can also share this game with your friends to test who is more clever. 7 Little Words includes 100 words games that users can play for free. This game will make you challenge yourself. Whoever likes this game can download it for fun.
People also like