Description
Wetherspoon Order and Pay allows you to make food and drinks orders and have them delivered directly to your table straight from your smartphone. The payments can also be completed from your table by using Android Pay, Apple Pay, card, or PayPal.
Wetherspoon Order and Pay is initially launched for iOS platform; now it becomes available for Android users too. It can be used in all 903 Wetherspoon pubs in the UK. The app is very useful for those who sits alone and don't want to lose their table. And for parents with kids, the app keeps them from worrying leaving kids unattended at the bar or table.

Android

Iphone
Information
User-rating:
4.4 ( 1229 Reviews )
Screenshots: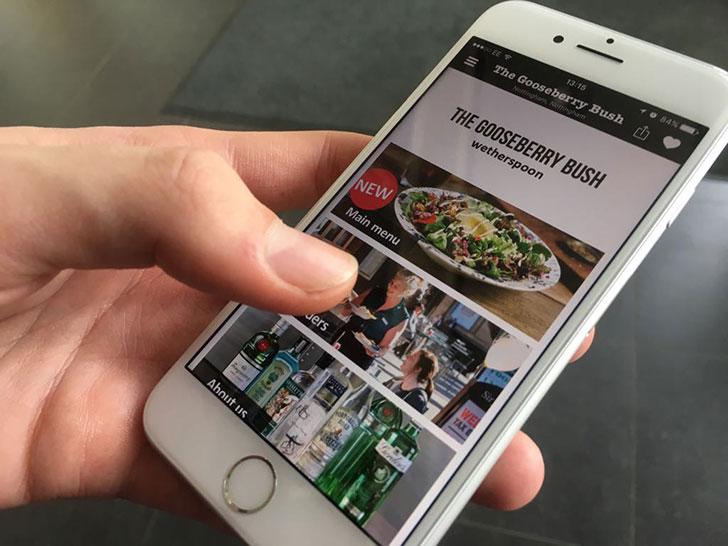 Features
Key Features
⊹ Don't need to move frequently when you are out of drink in a pub.
⊹ No need to carry cash or worry about changes, you can pay by Android Pay, Apple Pay, card, or PayPal.
⊹ The nearest pub finder feature helps you find the closest Wetherspoon's.
⊹ The app will automatically select discounts or great offers for you.
⊹ When you come with a group of people, the app saves you from memorizing each one's drink.
⊹ For anyone who sits alone, you don't need to go to the bar worrying losing your table.
⊹ For people who aren't mobile. the app really helps.
About Wetherspoon
As one of the best-known pub chain in Britain, Wetherspoon is well-noted for converting ordinary buildings into inns. The order and pay app it invented peels off the traditional pub serving way and inject new vitality. With the app installed, no more queuing at the bar, you can just sit back and relax, and the order will be delivered directly to you at your table.
Parents Alert
The recommended minimum age for this Wetherspoon Order and Pay app is 17. Given its features, the app might expose your child to alcohol and tobacco or drugs use or references. Additionally, it also has an unrestricted web browser through which your child can browse anything on the Internet.
People also like
Articles
About Wetherspoon Order and Pay