Description
Weight Watchers Mobile app is designed by Weight Watchers International, Inc to help people with weight problems lead a healthy and self-disciplined life. Instead of counting calories, it adopts an easy-to use system - tracking points. Every food is assigned a certain points value, and the goal is to stay within your points quota for the day.
Weight Watchers Mobile is available and free to download both on Android and iOS platforms. To get the most out of this app, you'd better get a subscription to Weight Watchers Online. It charges $17.95 per month (plus a $29.95 start-up fee), which is not a cheap price.

Android

Iphone
Information
Category:
Health & fitness
User-rating:
4.5 ( 2255 Reviews )
Screenshots: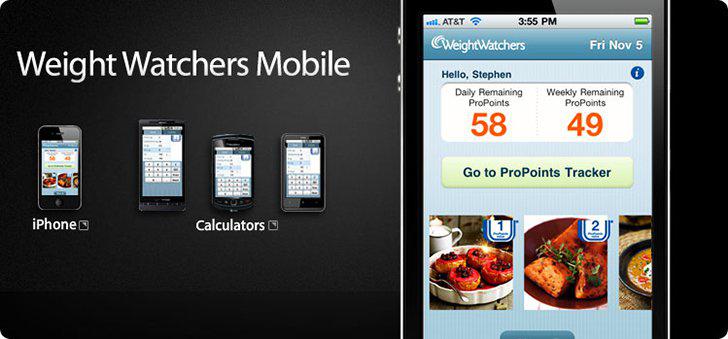 Features
Features(Some Need Subscription)
●See the daily recipes, view success stories, and locate a Weight Watchers meeting.
●Track your weight, post pics and share your experience
● Search more than 30,000 foods to track and calculate daily points
● Add your own food to calculate points value.
● See your weight changes over time through the weight log with an interactive chart
● It shows how many points you have remaining for the day at the real time.
Pros
● Featured recipes for you to choose from
● Friendly and easy-to-use interface
● Success stories shared by others
Cons
● Most features require subscription
● The ingredients and instructions are not on the same page, so you'll have to go back and forth.
Bottom line
It's great for people who have a subscription to Weight Watchers Online. However, not everyone can afford to spend nearly $18 a month on a weight-watch app.
People also like
Articles
About Weight Watchers Mobile