Description
Runtastic app is a workout tool allowing you to keep track of your running, walking, biking and other sports activities. With Runtastic, you can compete with your friends, share your records and lead a healthier life.
Runtastic is available for both Android and iOS users from Google Play Store and App Store. The app is compatible with Android Wear and it has been optimized for Android Wear 2.0. From June 8th to July 8th, for every kilometer you run, one dollar will be donated to protecting the ocean from marine pollution.

Android

Iphone
Information
Category:
Health & fitness
User-rating:
4.6 ( 330 Reviews )
Screenshots: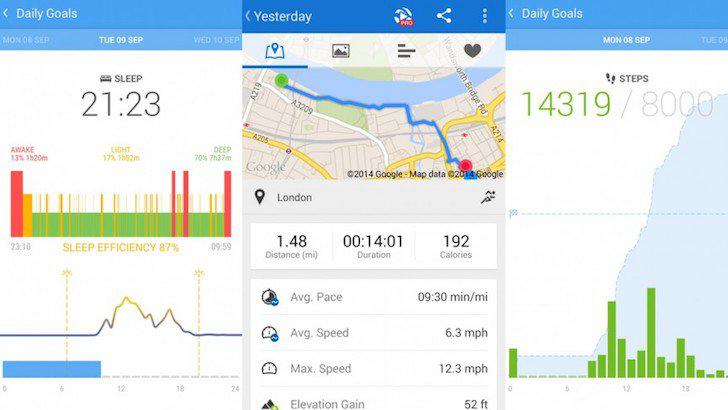 Features
Features
➹ As a mileage tracker, it uses GPS helps track your distance, time, speed and approximate calories you've burned from activities like walking, running and biking.
➹ For every mile you run, you will receive a voice reminder to encourage you to carry on.
➹ After tracking your working out information for a period, Runtastic will analyze your progress with graphs and tables to guide your upcoming fitness training.
➹ With Runtastic's integrated music player, you can listen to songs to cheer you up when you are working out.
➹ There's also an interesting feature about Runtastic which enables your friends to follow you on your running map and cheer for you in real-time.
➹ Runtastic allows you to share your expertise records with friends on Facebook and Twitter.
➹ Runtastic app can be connected to Andriod Wear allowing you to view your current activity, access statistics, monitor progress and share your record directly without taking your phone out.
More information
Runtastic company was founded by Florian Gschwandtner, Christian Kaar, René Giretzlehner, and Alfred Luger in October 2009 in Austria. Focusing on popular sports like running, biking and hiking, it combines traditional fitness exercise with mobile apps and social networking.
People also like
Articles
About Runtastic Running App & Fitness Tracker