Description
There are more than 100 million people are using Pic Collage to combine photos, videos, stickers, fonts and others to create the most wonderful collages.

Android

Iphone

Windowsphone
Information
User-rating:
4.4 ( 1900 Reviews )
Screenshots: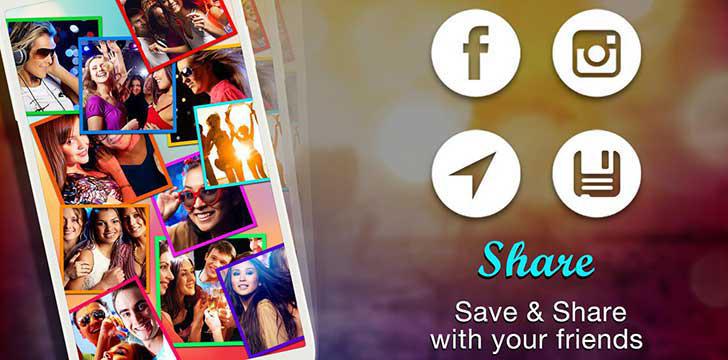 Features
You can even print photos and collages as high-quality posters, greeting cards or gifts for yourself or send to others.
Features:
◈ Import photos from Instagram, Facebook, camera roll and more.
◈ Use touch gestures to rotate, resize, edit and delete.
◈ Choose various backgrounds and stickers.
◈ Pick your favorite templates to make collages easily.
◈ Share your collages to Instagram, Twitter, Facebook and more.
◈ Create your own username and profile pic.
◈ Remix collages with collages.
People also like
Reviews
Super user friendly - works on a computer

by Laurie

This is the first time I've been able to figure out how to make cute picture collages. Pic Collage makes it super easy and it works on a computer if you aren't into smart phones. :)

Wonderful app of photo editor

by 超

Thanks for bringing the app to win 10 mobile platform. I got a quick reply from the developer when I feedback some issues. Must give five stars to you.

AWESOME!

by Kaley

This is the easiest and best of all of the photography/collage apps I've had on my PC. Different options to make it unique are: cool assortments of stickers, awesome backgrounds (or you can just use a picture), the option to use pictures from online (which is really nice because you can search for whatever you want), you can add texts with beautiful and creative fonts, and you can just draw on it with your mouse! With all of these things, I think we can easily say it's an awesome app.

Fairly User Friendly

by Margaret

I like that the positioning of the pics and graphics is very fluid and easy. I like the variety of fonts and colors and backgrounds. I wish it had prompted me to take a tutorial before just shoving me in like, "Okay, go have fun!" because it seems like it should be able to do certain things, but I cannot for the life of me figure out how. Overall, I enjoy tinkering with it (and will continue to do so, as well as look up tutorials online).

So much fun!

by Patricia

I haven't been using it lately but I made a great Christmas card. I'm ready to start in again. Love it!