Description
Enjoy the carnival table with Count Dracula and his zombie buddies like Grim Reaper and Reverend Green. Zombie Party: Coin Mania gives you a totally new experience that you never had before.

Android

Iphone
Information
User-rating:
4.6 ( 1067 Reviews )
Screenshots: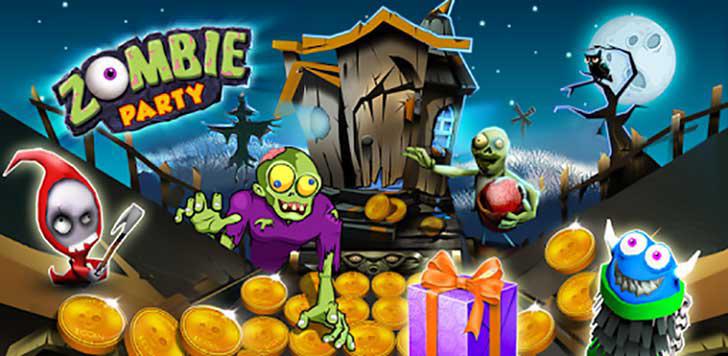 Features
Users have to clean out the ghosts and collect thousands of coins that zombies and monsters have dropped on the driveway. New features include 3D graphics, dozens of fabulous gifts, special characters, Halloween missions, monthly live events and more.
With Zombie Slots and Halloween Fortune Wheel, you will have fun winning tons of prizes and special rewards. Compete with your friends and unlock achievements after downloading this incredible game!
People also like
Reviews
by daniel

THIS GAME WILL DRIVE YOU INSANE,IN A GREAT WAY....ITS WORTH (10)- STARS....ITS ABSOLUTELY THE BEST GAME IVE EVER PLAYED IN MY (48)- YEARS OF LIFE,IM BASING THIS MORE ON FACT THAN OPINION...AINT NO THANG LIKE A CHICKEN WANG......, THIS GAME IS DA......-BOMB PEOPLE.

by MS

Love this game best zombie theme ever Time killer

by Brandy

Its a really good game to pass the time? Plus as a bonus its fun as well as interesting; y'all did a great job!

by cassity

When will an update be available? I got to the Dust Devil level and now stalled at the part that says under construction.

by Belinda

The game is fun and it makes me think of Halloween.which is not to for away.. Need to put a Halloween bonus game with it. But I do enjoy the game. Belinda Lattea.
Articles
About Zombie Party: Coin Mania
zombie party coin mania

It's this exact perfect pastime! With simple . Push coins, win prizes, unlock quests, upgrade this abilities and use power-ups strategically in this event that you want if you want to maximize this rewards.