Description
Tnitially released on BlackBerry 1 July 2009, Truecaller developed by True Software Scandinavia AB is an app where you can have safe and efficient communication. It enables users to search for the contact details with the given name or telephone number. Besides, it features users to update the contacts' pictures and birthdays of the phonebook. Truecaller is available for multiple devices, such as Android, iOS, BlackBerry, Windows Phone and more.
Till now, the amount of the average active users of Truecaller every day has reached 250 million. They can use Truecaller to identify unknown calls, block spam SMS and calls. Truecaller with the full dual-SIM support won't make users' phonebook public or searchable by uploading it.

Android
Information
User-rating:
4.9 ( 1320 Reviews )
Screenshots: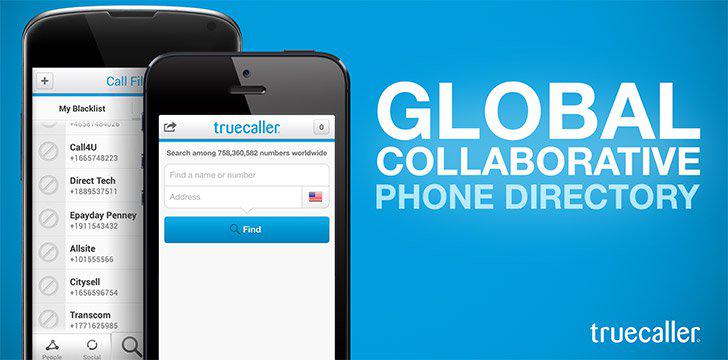 Features
Truecaller features as a powerful dialer:
◆ Truecaller helps users block telemarketing calls and spam SMS.
◆ In the call history, you can check the name of unknown number quickly.
◆ Users can feel free to check whether their friends are free to talk with Truecaller.
◆ Truecaller has been the world's best Caller ID which can identify any unknown caller.
◆ It features users the flash messaging which supports them share location, status, and emoji instantly to their friends.
Truecaller features as a smart SMS app:
◆ Identify each unknown SMS automatically
◆ Block the telemarketing calls and spam SMS automatically
◆ Truecaller has the function of blocking the calls by name and number series
People also like
Reviews
Not working on latest build Redstone 2

by Kimchhorng

Have no option to choose on block and filter, can't enable live ID. Said unknown error. Try to reinstall, but not working. Please fix this.

by Omar

Live identification of an incoming call by an unknown number is still not working after they announced that it works. Please tap yes if you have the same problem to show them that it needs to be fixed.

by Aslan

It's not good at all guys My review was very clear about signing a demand to Bill Gates!! But I have a question Let me say and presume that I'm not asking for caller identity anymore! Ok? But how the heck I can't sign in by my facebook account so it "your highly recommended app" could have mercy on us to get the badge thing! Whatever you call it I don't know! I think there is a big mistake downloading this app from the first day - we bought windows phone - on Thank you for being disappointing BTW, the name of the app here must be fakecaller.. Better for easy user search trust your products

by Arthur

Truecaller could be so much better integrated with the Windows Phone People and Phone app, i.e. the user should have the option to have Phone app display contact information as provided by Truecaller for unknown and/or unsaved contacts! Contact information should also be displayed clearly instead of the number and Truecaller info in fine print below the number when receiving calls from unknown and/or unsaved contacts!

Very poor performance under Windows Phone 10

by Ashraf

Truecaller has lot of problems under Windows Phone 10. It doesn't work most of times under lock screen which means that you don't get any info from it in 99% of your calls. Although I have reported this problem several times, the problem still the same and no action has been taken. It's a very disappointing application.

Privacy, there is none!

by Lynda

In everything we write, every person, place, or thing, TRUEcaller is an excellent example of Datamining. It also gives 'actual' and precise info 50% of the time. Better at taking and keeping ALL of your info in truecallers database's.

Great app but needs an update

by Raed

The app is much better with the latest update. But when I receive a call, not all calls get identified by the app. It doesn't even show the message that says "can't identify caller" But its a great app which needs minor fixes and improvements. Download recommended.

by Sanjeeb

It throws an error after sometime 80073cfb or such. Please check. NOKIA LUMIA 920 DENIM