Description
Capital One Wallet is a free mobile wallet app that you can use with your credit cards and debit cards from Capital One Bank and Capital One 360. However, the first thing needs to explain is that this application is not a mobile wallet but a tool helps you keep track of all your real-time purchases and keep you organized all the time. In addition, you can also get instant purchase notifications, lock your cards, get receipt capture directly on your phone and digitize gift cards.
Before you download the Capital One Wallet, firstly you need to make sure that you run it on an iPhone iOS 7 or higher. Meanwhile, the Android version will be available to users soon.

Android

Iphone
Information
Last-version:
3.8.0-37-prod
User-rating:
4.9 ( 1790 Reviews )
Screenshots: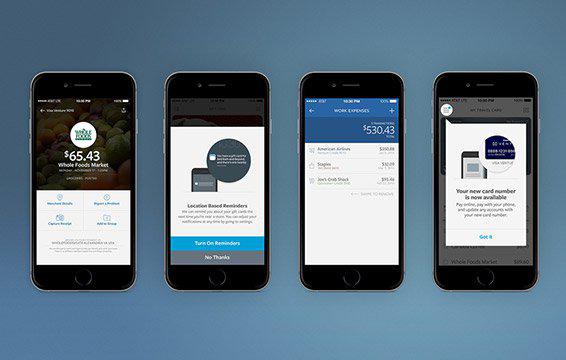 Features
Key Features
✎ Make Purchases
- You can use your Capital One debit cards and credit cards to pay to venture.
- This app will push the purchase notifications the moment you use your card.
- View the transactions, the balance of debit card and credit card all at a glance.
✎ Shop Securely
- Capital One Wallet shows users the detailed information of the merchant including name, address and contact way for each transaction.
- Users can dispute the duplicate charge or an unexpected increase in a montly bill directly in the app.
- It will lock your card temporarily if lost and it will turn it back easily if found.
- The biggest advantage of this app is that it won't store your financial and personal information on your phone and it will log out automatically after long-time nonuse.
✎ Stay Organized
- Consumers can give themselves a statement credit to redeem rewards for the past purchases.
- Capital One wallet will snap photos of users' receipts and save the charges listed on their statement.
- Send notifications when users are near the retailer and then they can pay through this application.
Notes
● Capital One Wallet is available to Capital One Customers only.
● A NFC enabled mobile device will be required to make purchases.
● SureSwipe provides an easy way to sign in and avoid the password theft.
● Be sure that you have turned off the rights of the device administrator if you want to uninstall it.
People also like